Get Your Business Sales Ready And Get The Best Price Possible
Businesses that achieve the highest selling price have been prepared for sale. This program helps you prepare your business for sale so you'll always be ready
Get Your Business Sales Ready And Get The Best Price Possible
Businesses that get the highest prices have been prepared for sale. This program helps you prepare your business to get the best price possible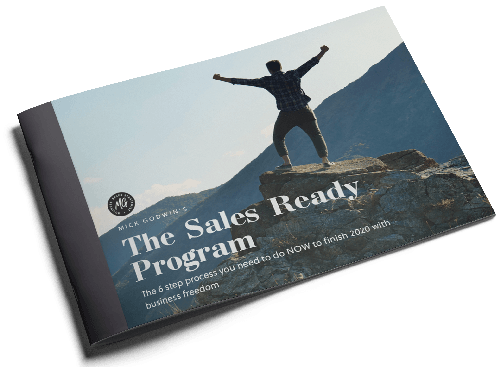 Ready to sell your business?
Get Your Business Sales Ready
I help business owners prepare for their sale
If you are looking to sell your business anytime within the next few years, then you need to start getting sales ready now.
Prepare your finances for a sale
The numbers don't lie and your ability to present your numbers like an expert will build confidence with your buyer
The different elements in your business need to talk to each other, automatically.
Implement the systems and processes needed so your business doesn't rely on you.
Always have your business sales-ready
My program gets results for the following business owners
Always have your business sales-ready
Our program will get great results for the following business owners
Dear Business Owner,
I know what it's like to have a business and starting to think about selling it. It's good you are thinking about it well before you have to. Leaving it to the last minute will never get you a good result. The more time you give yourself to prepare, the better the outcome will be for you and your family.
When I sold my business I had removed myself from the day to day running of the business and as a result, the buyer saw an opportunity to buy an investment instead of just another job. This allowed me to get more than twice as much as what others were getting for similar performing businesses.
Since the experience of selling my business, I have spent my time helping other business owners to become sales-ready at all times, because life doesn't always go to plan.
My 6 step process allows you to understand the most important improvements you need to make to remove yourself from the business, improve sales and attract more buyers.
If you are thinking about selling your business, or just want to ensure your business is always sales-ready to protect you and your family's future. Then I would love to have a chat with you to help you understand the top 3 things you can do now to start getting your business sales ready.
Book a time in my calendar now by clicking the button below to have that discussion.
Yours Sincerely,
Mick Godwin.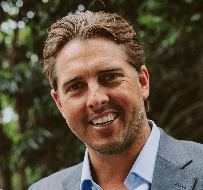 "I joined Mick's Sales Ready Program to prepare my business for sale, the coaching and strategies we've covered has allowed me to prepare my business and see additional value in the business. The tools and spreadsheets that we have used have allowed me to easily implement and follow this program. Mick has proved to be an honest and experienced broker in providing advice and guidance. The service provided has definitely been valuable and I would recommend Mick's services for any business owner trying to prepare and sell their business for a higher net worth."
"I recently sold my business using Mick Godwin as my sales broker. From the day I enlisted his services he was professional, always prompt to respond to any questions/concerns and communicated clearly each step of the way."
Will I have a better performing business if I go through the Sales ready Program even if I don't want to sell?
Absolutely. You don't have to be thinking of selling to go through my Sales Ready Program. By partnering with me, you'll end up with a better performing business and more free time. Most of all, you'll have the security of knowing your business will always get its highest possible price should you need to sell fast.
How long will it take to get my business sales-ready?
Each business is different, some business needs work in a number of areas but also want to exit in 6 – 12 months so we focus on a few key areas.