Thinking Of Selling Your Business?
I help business owners strategically sell their business to get the best price
I help business owners like you prepare and position your business for sale so you can achieve the best possible price, in good time, without stress.
Ready to sell your business?
How To Sell Your Business
I help my clients get results...
There is a pathway to selling your business for the best price possible and I have helped many businesses owners down this path to success.
Get your business
Sales Ready
If you're thinking of selling your business in the next 6 - 24 months, then start my sales-ready program now to get the best price possible when you sell.
A successful sale takes planning, skill and real market knowledge for you to achieve a great price, in good time. Want to learn more about how to get the best price possible for your business?
Dear Business Owner,
I know what it's like to start, grow and sell a business. It takes blood, sweat and tears and at times you'll feel disappointed, but with commitment and perseverance, you can reap the rewards of all those years of effort.
I know you've felt the same way at some stage, but now, the time has come for you to think about selling your business. Now is the time to get a return on the investment of your years of hard work.
For most of you, this will be the most important sale you will ever make, and if done correctly, the benefits will last for a very long time.
I understand the position you are in because I sold my business. I went through the highs and lows of the sales process and the satisfaction of being released from my business and the freedom it brought with it.
Since that experience, I have worked tirelessly to help other business owners find the same satisfaction I experienced from a successful sale. Through my sales-ready program, you'll get that same satisfaction of knowing you can receive above market value for your business, giving you the freedom to start a new life.
If you want to find out more about the process required to get the best result, then book in a strategy call with me.
In this call, I'll give you the top 3 strategies you can start implementing now that will get your business sales-ready.
Yours sincerely,
Mick Godwin
I provide a complete service to help business owners strategically prepare, position and then exit their business.
Preparing your business for Sale
I sold my businesses for double what a business broker told me it was worth because I prepared it for sale. I identified & compounded its value elements, and I've now created a program which takes any business through the steps needed to maximise its value to the market.
I am a fully licensed business broker. I have sold my own business and am undertaking my Masters in Business Administration. My practical and academic experience enables me to deliver a level of service and dedication to selling your business that I take with selling my own.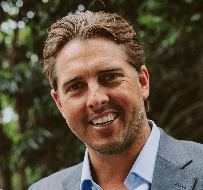 "I joined Mick's Sales Ready Program to prepare my business for sale, the coaching and strategies we've covered has allowed me to prepare my business and see additional value in the business. The tools and spreadsheets that we have used have allowed me to easily implement and follow this program. Mick has proved to be an honest and experienced broker in providing advice and guidance. The service provided has definitely been valuable and I would recommend Mick's services for any business owner trying to prepare and sell their business for a higher net worth."
"I recently sold my business using Mick Godwin as my sales broker. From the day I enlisted his services he was professional, always prompt to respond to any questions/concerns and communicated clearly each step of the way."