Finding The Right Business Broker
This article has been written to help you find the best business broker on the Gold Coast so they can sell your business at the highest price.
I have provided an overview of some of the top business brokers on the Gold Coast. Some of the reviews are more detailed than others as some of this information is hard to find, but by reading through the review you will have a better understanding of the industry on the Gold Coast.
Regarding fees, the industry standard is 8% for businesses under one million dollars and reduces in percentage the higher the business value.
Fees are an important factor in choosing a business broker because my experience tells me that the lower the fees the lower the chance you will sell your business at the highest price, with the least hassle in the shortest time.
ABS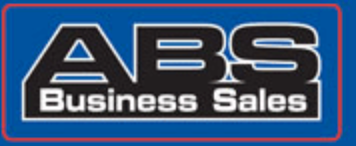 According to their website, the team at ABS focuses on the South East QLD area with offices in Brisbane and the Gold Coast.
This means they should have good local knowledge and contacts but usually means their network coverage and connections are limited as they are not collecting buyer and seller details from brokers all over the country.
The firm also works in the commercial leasing space and commercial real estate, giving them a broad range of services around the commercial categories of selling and buying.
One weakness would be the website, it seems a bit out of date.
Regarding commission fees, my understanding is they work off industry standards which start at 8% and reduce in size as explained above. This demonstrates confidence in what they do.
Website: https://absbusinesssales.com.au/
Benchmark Business Sales
Established in 1999, it shouldn't be news to those who already follow me, but Benchmark is the firm I have the most experience with and work very closely with.
Like all firms, they have their strengths and weaknesses. However, I can say that overall, the brokers I've worked with at Benchmark seem to have a very high level of knowledge when it comes to understanding the mechanics of business, as opposed to just trying to sell a product.
This is critical and sometimes overlooked by vendors as usually, a buyer becomes far more engaged when the broker is knowledgeable about the business they are selling and can address any concerns from the buyer.
Fees are reasonable, and they do have three categories in order to assist each vendor with the required level of service. The firm's coverage is national and many of the brokers are involved with the Australian Institute of Business Brokers.
Website: https://benchmarkbusiness.com.au/
The Finn Group.
The Finn Group has been established for nearly 20 years and according to its website is Australia's number one brokerage. Though, I would expect every firm to have that on their website.
I have spent some time with The Finn Group so I do know some particulars first-hand. For example, the listing and marketing fee can be around $2500 plus a weekly direct debit payment for advertising.
When I was involved, this was usually around $150 – $300 per week. So, although the listing fee was slightly less than ABS and Benchmark, your overall cost can add up if the business is on the market for some time.
Be careful when signing up for ongoing costs.
Website: https://thefinngroup.com.au/
Smart Business Sales

Although I have had no experience or interaction with this company it seems they are more an online firm than a traditional broker firm.
Although not interacting with this company, I definitely have had a lot of experience with software valuation tools like the one shown on their website. Unfortunately for the unsuspecting seller, these valuation tools usually end up producing a report that's not worth the paper they are printed on.
A quick look at the businesses they have for sale and it seems they have signed a deal with a couple of head franchisors so almost all the businesses they have listed are not actual businesses, but franchise opportunities for someone to buy.
The website looks like it puts a great effort into capturing your data for marketing purposes but not promoting itself or its brokers.
Website: https://www.smartbusinesssales.com.au/
Link Busines Sales

Link is one of the better-known brokerage firms. They are a foreign-owned firm with both national and international based brokers. The website is better geared to the business seller and buyer as you can see three options straight away on their website; buying, selling and valuations.
I like this approach as it's clear and simple, with no long-winded sales copy and buzz words that don't really mean much. They do have an appraisal calculator on their website, these are fine for curiosity purposes but as I said previously, any type of value software is not worth the time.
I would be wary if this was their approach to understanding the value of your business. I have dealt with one of the brokers from this firm and he was nothing but helpful. We were working on bringing his seller and my buyer together. The deal never happened but that particular broker was helpful.
Website: https://linkbusiness.com.au/
Next Steps
Whichever firm you go with will depend on a few things that are unique to your circumstances. The main thing to remember is it's not just the firm's, or the broker's reputation you can rely on. The level of success you and your broker achieve in the sale of your business will be largely dependent on a combination of the broker, the brokerage firm and how accepting you are of their advice or opinion.
No point going through the entire process butting heads and questioning everything they do. If they seem they are not the right fit for you and your business, find a broker who is.
If you would like to know more about what's involved with selling your business, then call or email me directly on the details below. I'll be happy to help you become clear on what your next step is to successfully exit your business.
Mick Godwin
Business Sales Strategist
0416 638 154
Email – mick@mickgodwin.com.au
Benchmark Business Sales and Valuations
1300 366 521